Are we killing the kiss? [Infographic]
Guys, could stubble be coming between you and your sweetheart? A recent telephone survey conducted by an independent research firm for Gillette revealed that nearly 1 out of 3 women say they have avoided kissing a guy because he has facial hair, and more than half of American women say they've experienced irritation or scraping on their face due to kissing a guy with facial hair.  With indications that stubble could be to blame for a decline in kissing, Gillette is asking America to weigh in on what is truly more kissable: smooth shaven or stubbled skin? Couples can participate in the Kiss & Tell live experiment across 15 cities in the U.S.  Jan. 16 to Feb. 6 or visit www.KissandTellUs.com to conduct their own at-home experiment and to learn more about the state of the kiss.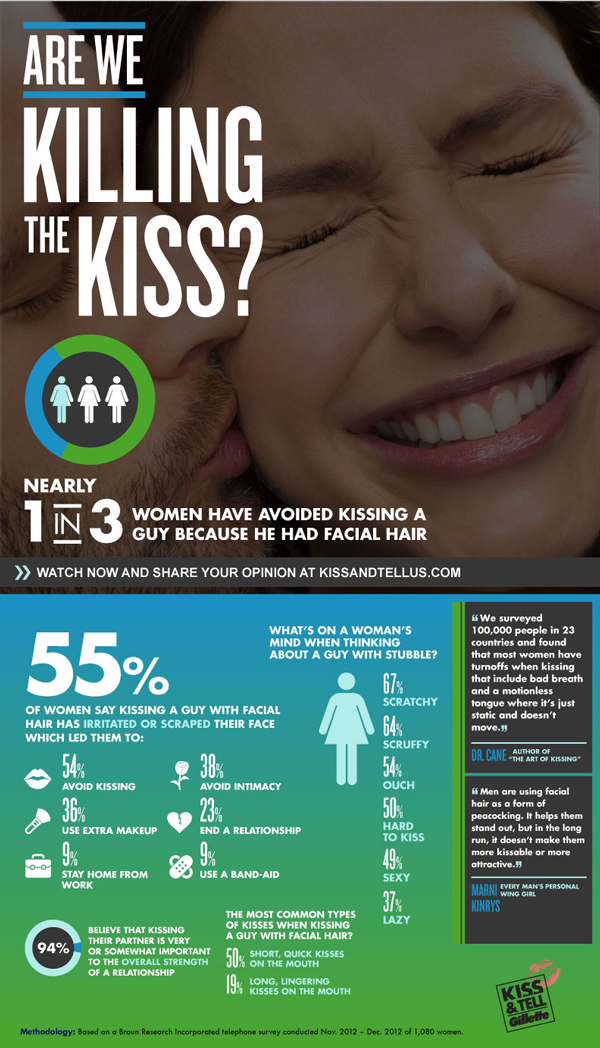 Yellow Pages
Find local listings of businesses and services near you. Get driving directions, reviews and ratings, phone numbers, addresses and more.
Financial Advice from Jim Cramer